Launching Format Workflow


Workflow is an ambitious new product from Format that helps photographers run their business. A more streamlined and accessible product for the early stage market, Workflow enables photographers to organize, present and deliver their client work, and ties in seamlessly with their online portfolio website.

Working closely with the VP of Product, product managers, researchers, designers and engineers, I helped shape and launch the product, design new features and develop a migration strategy for bringing tens of thousands of users into the new platform.
This project was the result of more than a year of work, requiring the coordination of nearly every employee at Format — all while transitioning to a remote-first workplace during COVID-19.

ROLE

Product Design Manager
SKILLS
Design Management


Product Strategy
UX and UI Design
Research and Usability Testing
UX Copywriting
Identifying new opportunities for growth
For a decade, Format has been known as the top provider of online portfolios to photographers. Through extensive research, we identified the opportunity to expand our offering to facilitate other aspects of photographers' client work.
With simplicity as its defining characteristic, Workflow was designed to be lightweight and intuitive, adapting to the needs of the photographer instead of prescribing an automated process.
GOALS
Increase new first-time paying customers by introducing a new product and revenue stream

Drive weekly engagement
Integrate seamlessly with online portfolio service
Improve and expand our client gallery features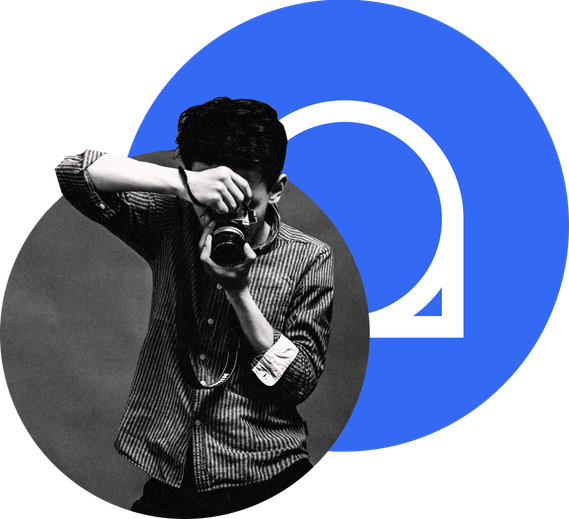 Focusing on solving the right problems
During our initial user research, we discovered that photographers who were already using client management software felt the existing solutions difficult to use and expensive.

Most Format customers are photographers, often in the earlier stage of their career — some might be entering the industry as a side gig, or transitioning to full-time. They didn't have the patience or time to spend hours setting up fully automated workflows using outdated, feature-bloated interfaces. Some were even willing to pay someone else to set up their accounts for them, rather than learn how to use the software.

With this in mind, we set out to prioritize features that addressed the core jobs-to-be-done of a photographer's client work: organizing, presenting and delivering images.
Multi-phased release cycle
In order to get our initial feature set right, we set out to get a working product in front of users as soon as possible.
Our first challenge was to separate a subset of existing features from Format Portfolio into a separate alpha product. While the initial UX was rocky, this step was crucial for helping us align on information architecture and rule out complex integrations that would put the project at risk.
Additionally, we were able to make some key decisions that set the stage for migrating all of our users to the new subscription model. In order to support our existing users, we needed to ensure that every case was addressed and accounted for.
Applying insights from user testing
During our beta phase, we collected feedback from hundreds of users to determine what to prioritize next.
We noted that there was a disconnect between our users' mental model of how to organize their work and how we assumed they would want to organize their work. This insight led to an IA change in our sidebar, and renaming the parent entity from Projects to Clients.
We also observed that there was an opportunity to reduce the number of steps required to send a client gallery and to download it on the clients' end.
Subsequent testing showed significant increase in comprehension after this change was made.
Utilizing our design system to ship efficiently
One of the challenges of this project was that our goal was to build out a new product on a short timeline with a small team.
Focusing on our core user's needs and goals, our cross-functional team worked closely to design flexible components that could be reused throughout the UI. This allowed us to prototype new features faster than ever before, and expedited our ability to deliver value to users.
Building upon our existing design system and component library, this strategy allowed the team to design and ship efficiently, while ensuring consistent brand language throughout the experience.